Last Updated, 20 May 2023: Micro Niche blogs can be as profitable as long-term blogs. The only difference is that long-term blogs can generate a consistent amount of money every month, and a micro-niche blog can make whatever amount is possible within a brief period.
Here in this article, I'll guide you in building a successful micro-niche blog with some secret bonus tips within the article;
I'm not going to explain what a micro-niche blog is. You can do a Google search and get a basic idea about it by reading some articles or watching an explainer video.
Let's break down the critical factors of a successful micro-niche blog:
Low Competition Keywords
Manual Keyword Competition Analysis
EMD or Exact Matching Domain
Web Hosting
On-Page Optimization
Off-Page Optimization
Rank and Bank $$$
I'm attaching a screenshot from one of my AdSense accounts which was making hundreds of dollars all with micro-niche sites. I'm hiding the site's URL because I sold them and made some extra money (more on this later).
It's not like you'll start a micro-niche blog and make money every single time. There is a 50-50 chance of whether you can make money or not. Of course, for the micro-niche blog, the primary source of traffic will be organic search results from SE like Google, Bing, and Yahoo. To build a successful micro-niche blog and start ranking on these SE, mainly on Google, you need to do detailed keyword research, and here you'll learn how to do keyword research for micro-niche blogs.
Keyword Research For Micro-Niche Blog/Sites
Required tools for keyword research:
Keywords Everywhere (Browser Extension)
Ahrefs (Optional)
A Computer (Of course)
How To Get Started with Keyword Research
Niche Selection: In Keyword Research, niche selection plays a very critical role. You can start a micro niche blog or site or any niche, for example, health, tech, news, finance, crypto, etc. But selecting the niche which is suitable for you is very critical.
I'm more attached to the tech niche than health or any other niches. So whenever I do keyword research for my micro-niche blog, I always find it somewhat easier to find tech-related low-competition keywords.
So select your niche wisely so you never get bored working on it.
Selecting Keywords: With a single site, you can target a single keyword or a group of keywords. But never mix the two niches on a single blog or site. For example, if your keyword is: How to lose weight? You can also target the Best weight loss exercises on the same site, but not the keyword: iPhone 12 Specifications.
Finding Keywords: Niche selection is made? Now it's time to find some keywords.
For example, let's take health as our selected niche and find some profitable keywords around it.
This is where Ahrefs (tool 2) will help you. Of course, you can find keywords manually, but Ahrefs can save 90% of your time on finding the right keyword for you.
Ahrefs offers a seven-day trial for just $7; you can sign up here (we are not affiliated with Ahrefs).
Search for any health-related keyword on Google: This is how I start my keyword research, you might have different ways of doing so, but I'll start it this way. For example, you can do a Google search for the most common health-related keyword, i.e., how to lose weight (Search volume: 450K/mo).
Pick a site: Once you do the search, you'll get millions of results of websites targeting the keyword. Pick any websites from the top 10 pages of Google; we'll cross-examine them on Ahrefs for low competition keywords.
Explore the site on Ahrefs: Go to the Ahrefs site explorer option, paste the URL, and click on the search button. Now this will give you detailed analytics of the site, but we are only interested in the keyword part.
Exploring Keywords: For the example, I'm taking "dietdoctor.com" as the site. Now click on the Organic Keywords option to find all the website's target keywords.
For example, this site has 759K organic keywords as per Ahrefs. Now, we need to find 3-4 profitable low-competition keywords from that 759K and build a micro-niche site for it (a single keyword is also good).
On the Organic keywords page, play with the result filters. It may vary from site to site. For this site, we are going to set the below filters:
Position: As it is
Volume: From 5,000 to 20,000
KD: From 0 to 20
And rest as it is.
From this filter, we got a very low competition keyword.
Keyword: is hummus keto
Search Volume: 9,900/mo
Only 900 double quote results (you can search for "for the example" to know how many pages actually targeting their pages for the example keyword.
We got this very low competition keyword from just exploring a site and playing with the result filters. To get the maximum benefits from Ahrefs, read their blogs and learn how to use the various options available on their site.
That's how you can find profitable keywords for your micro-niche blogs. Now it's time to build a blog or website around the selected keyword.
Setting up the blog/site
We have our niche and keyword, and now it's time to build a site for it.
Niche: Health
Keyword: is hummus keto
Domain & Hosting
It is always recommended to start a micro-niche site on a Top-Level Domain (TLD) (for example, .com, .net, .org). You can also start a blog on blogger.com, wordpress.com, and wix.com for free, but you won't get a top-level domain connected to your content.
Nowadays, domains are cheap; you can get a .com domain for as low as $1 from some registrar. Another crucial requirement with the domain name is hosting; many big players in the hosting industry exist. Check out our best web hosting providers list for 2022 to know more.
Domain.com is one of the well-respected domain names provider available in the market. They also provide a free domain name with hosting plans. We are affiliated with Domain.com. To get the best available offers, you can use this link.
Some web hosting company even provides complimentary domain name registration with their annual year plans. For example, HostGator offers a free domain (.com/.net/.org) with their annual plan, starting at just $2.75/mo, which makes it just $33/year for hosting and domain.
I'm personally paying and using many web hosting providers for my micro-niche blogs and have never faced any issues. I'm using Siteground, A2Hosting, Inmotion Hosting, HostArmada, and more.
You can signup to HostGator using this link, SiteGround using this link, A2Hosting using this link, FastComet using this link, HostArmada using this link, InterServer using this link, and iPage using this link. Use our custom promo code "VMEDIA75" on HostArmada to save 75% on any plan.
FTC DISCLOSURE: We receive customer referral fees from HostGator, Siteground, A2Hosting, FastComet, HostArmada, GreenGeeks, iPage, Domain.com, Nexcess, Web.com, and other websites mentioned in this article. All data and opinions are based on our experience as paying customers.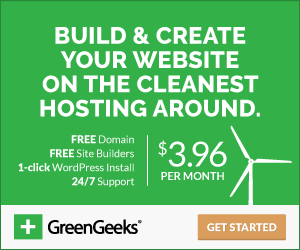 When it comes to domain registration, we need to register an EMD or Exact matching domain for micro-niche blogs. As our keyword is "is hummus keto," we'll take a domain like: ishummusketo.com/.net/.org, whatever is available to register.
WordPress Setup & Theme
WordPress: Installing WordPress and setting up the theme will be the easiest part of the process. Once you have a hosting and domain name connected to it, login to the cPanel, and you'll see an option, Softaculous Apps. Under it, click on WordPress and proceed with the installation.
Once the WordPress installation is done, ensure you install the SSL Certificate as well. It is not required but highly recommended. You can buy an SSL Certificate from your hosting provider or get one from sslforfree.com for free.
Again one more good thing about hosting providers like HostGator and Siteground is that they give you SSL Certificate for free with the hosting package.
Theme: Choose a very light weighted theme. You can go for StudioPress themes or GeneratePress. These are the theme that I use mostly; you can choose any theme you like but make sure that it doesn't make your site slow.
Plugins: Once you install the theme, it's time to install some recommended plugins to get the most from WordPress. Of course, it is not required, but these are some plugins that I use with micro-niche blogs:
Classic Editor
ShortCode Ultimate
TinyPNG
Ultimate Nofollow
Really Simple SSL
WP Rocket (You can use alternate cache plugins)
Yoast SEO (optional)
Content & On-Page Optimization
Now that you are done with installing the theme and recommended plugins. It's time to publish some content for your new micro-niche blog and give it a good look.
As our main keyword is "is hummus keto," our first step will be publishing content around this keyword.
Write 1000-1500 words of the article and publish it as a page. Make sure to insert the keyword on the article's first, second, and third paragraph (some may say it's not required, but this is how I do it).
Maintain a 5% of keyword ratio on your content and interlink your content. Also, add outgoing links to relevant websites, but make sure that you don't give a free link to your competitor. Again adding an outgoing link is not required, but it is recommended to make your site look genuine.
Bonus Tip: Adding a Wikipedia link is always safe. Just don't add the link to your main keywords.
Write 5-6 contents around the main keyword and interlink them. Follow the same process while writing the articles, and you'll be good to go.
Also, make sure to change your Website name to the main keyword and write a relevant tagline. You can also design a great and original logo with Photoshop or use Canva.com for readymade logo templates.
While adding images to your content, ensure proper caption and Alt Text.
Bonus Tip: Use the main keyword or long-tail keyword of the primary keyword as Alt Text.
Use proper headlines with the main keyword in them. Don't use "H1" while adding a headline; always use H2, H3, etc. You can use a TOC (Table of Contents) plugin to highlight your headlines.
Off-Page Optimization
Publish a page with 1000-1500 words, targeting the main keyword, and set it as the homepage of the site. Now, as supporting content, publish at least five articles and interlink them. Once you are done with the On-Page optimization, we can proceed to Off-Page optimization and pass some juice to our site.
Backlinks: Backlink plays a very critical role when it comes to ranking a website. You can write the best of the best article, but without quality backlinks, your site will never get the attention it needs or deserves. There are many ways how you can create backlinks for your micro-niche blog or site:
Manually Create Backlinks: Many websites accept comment backlinks and well as free guest posts. You can reach out to some blog owners asking for guest posts, send them your samples, and they might let you publish them for free. Comment backlinks are most common for micro-niche sites; you can find them by searching on Google; we'll also publish a list very soon. But be careful while creating comment backlinks; always check the spam score of the site you are creating the backlink on; otherwise, your site will get backfire.
Buy Backlinks: You can buy high-quality backlinks from many sellers. But I suggest you get in touch with a trusted person who will prioritize your niche privacy and maintain quality as well. You can find many sellers/resellers on Facebook groups, but the sites are usually already spammed. Check the sites DA, PA, and Spam Score before purchasing a backlink from some random person on the internet.
Create Social & Bookmark Links: Creating social and bookmark links are always free; all you need is some time to invest. If you cannot adjust the time for creating backlinks on your own, you can hire someone or buy a package from Fiverr or SEOClerks, and they will do it for you.

Answer Backlinks: You can create answer backlinks from Quora, Reddit, etc. As our niche is health, we can post a question on Quora or Reddit ourselves and write an answer for it linking to our blog, or we can find a question related to our niche and post the answer there with a backlink to our site. This is the most common practice many people follow nowadays; you might get some traffic from Quora itself.
Create Social Media Profiles: As our niche is health, many people on Instagram and Facebook follow health topics. We can create Facebook and Instagram profiles for our website and interlink them with our website.
Monetization
The standard way to monetize a micro-niche blog is Google AdSense. If you already have an AdSense account, you can verify your new site and run Ads on it under the same account. If not, signup to Google AdSense using this link. Here are some other ways that you can use to monetize your blog/ site and earn money:
Google AdSense
Media.net
Sites like Propeller Ads
Sponsored Post (Once you have traffic)
Selling Guest Posts (Once you have traffic)
Promoting Affiliate Products
Even if you don't have an AdSense account, you can find alternate options to AdSense and use it (we'll soon publish a list of AdSense alternatives). Once your blog ranks on Google and other Search Engines, we can also start selling sponsored/ guest posts, promoting affiliate products, and more.
You won't have difficulty finding a monetization way when you have real users on your site.
Sell The Site: This big move can generate thousands of dollars. I have been selling blogs/ websites since 2015, and I believe selling micro-niche blogs can be more profitable than actually monetizing them with AdSense or any other platform.
But if you have millions of traffic monthly, it's a different game. With that amount of traffic, you can generate more income by simply promoting some affiliate products.
Conclusion
This is how you can build a micro-niche blog and make money online in 2022. Of course, we'll keep updating this post with the latest tips and tricks. If you need any suggestions or help with starting a micro-niche blog, leave a comment below, and we'll answer them as soon as possible.
Thank you for reading my article on the Micro-Niche blog. I hope you find it helpful; feel free to leave your feedback in the comment section below, and stay tuned for more exciting content.